Daily Hire - £35 per single person kayak per day

                  £50 per double person kayak per day
Single Person kayaks

We have a choice of Perception Sundance and Prodigy 10 Touring kayaks or Wavesport Ethos crossover kayaks.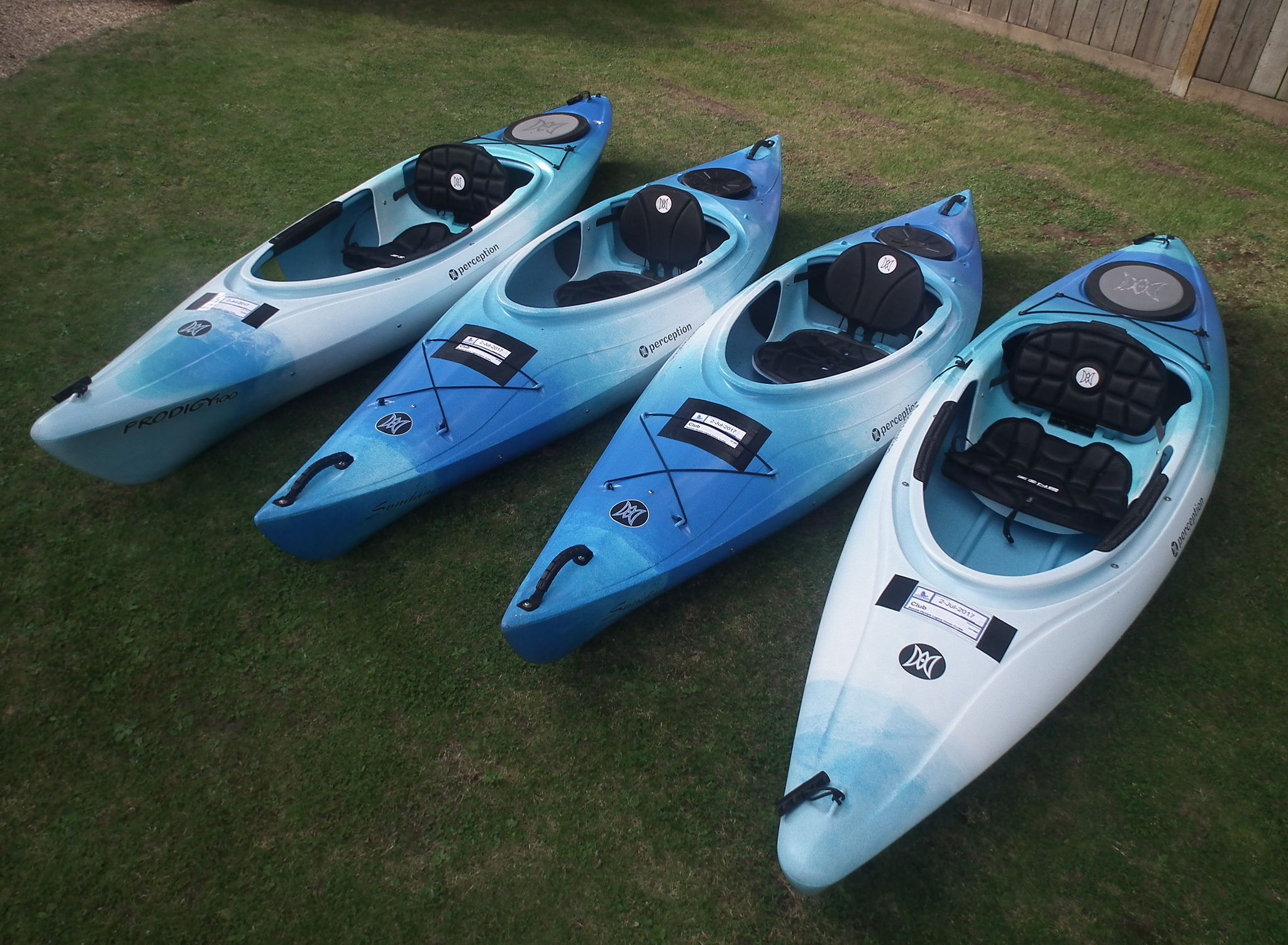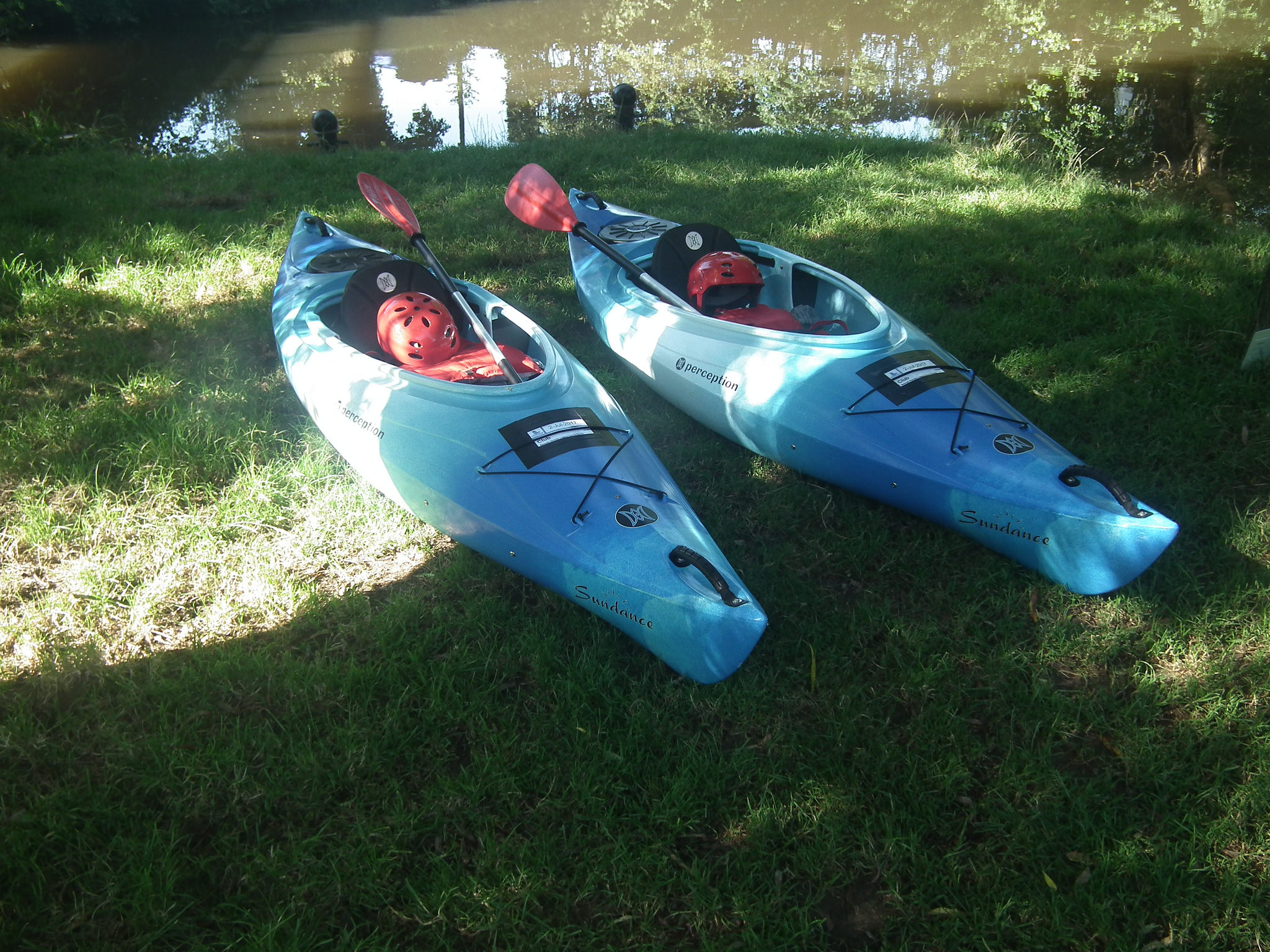 Wavesport Ethos crossover kayaks are available in either 9' or 10' lengths. They have a drop down skeg and a storage hatch suitable for carrying your kit.

Click here for more information on Wavesport Ethos Kayaks and Equipments

Perception Sundance and Prodigy Touring kayaks are 9' 5" and 10" in length and very stable with large open cockpits and small storage hatches for kit for daytrips.

Double Person Kayaks
We have Perception Vista and Horizon Expedition kayaks available to hire. These are 16' in length, very stable with plenty of room for 2 adults plus kit. Both models have dry hatches to help keep gear dry.

Perception Vista kayaks are open cockpit kayaks and recommended for novices and those new to kayaks. Perception Horizon kayaks are closed cockpit kayaks which have 2 cockpits, 1 for each person.

As long as you don't bring the kitchen sink, our tandem kayaks should provide enough storage space for those wanting to take camping gear for an overnight trip.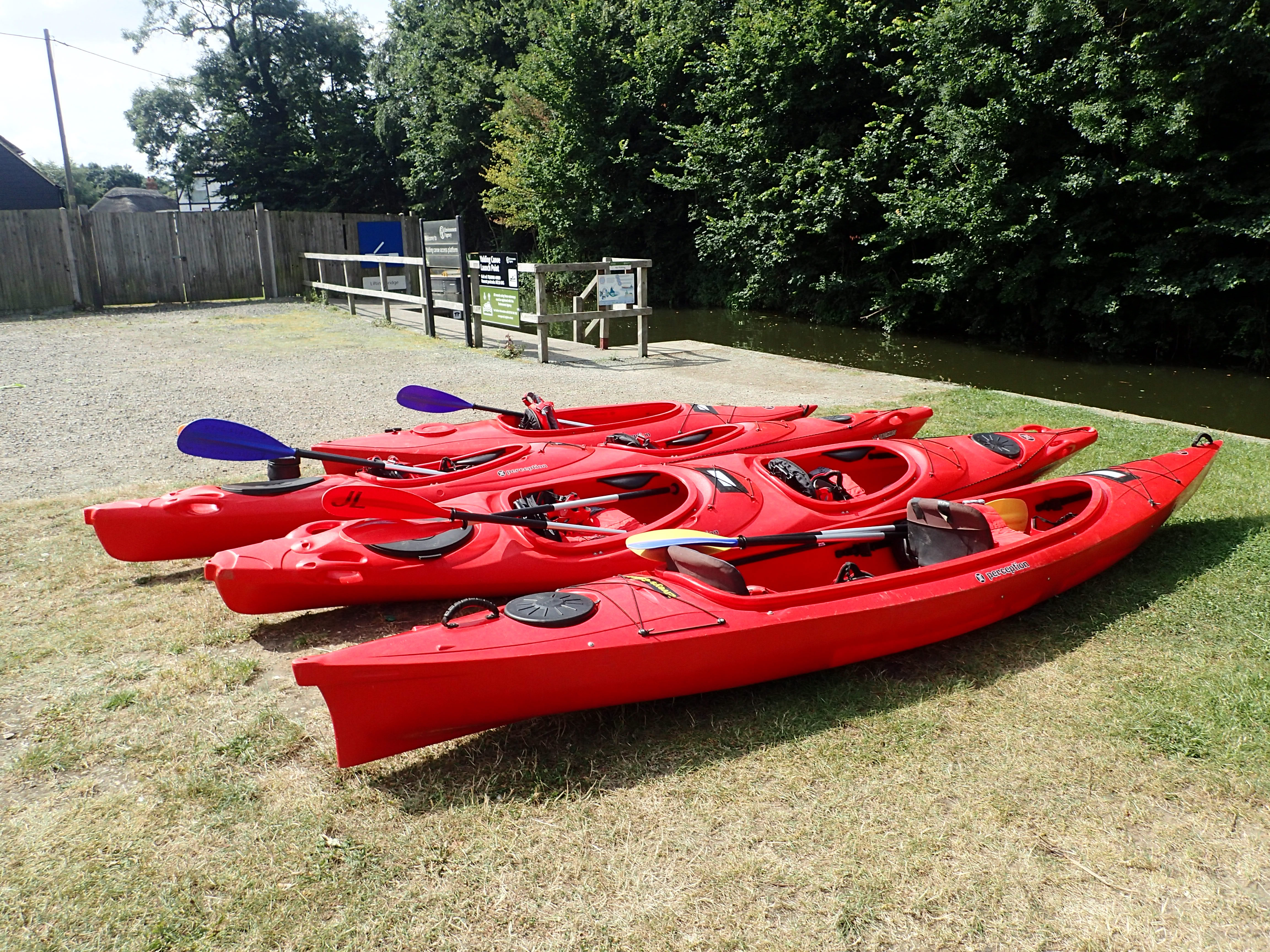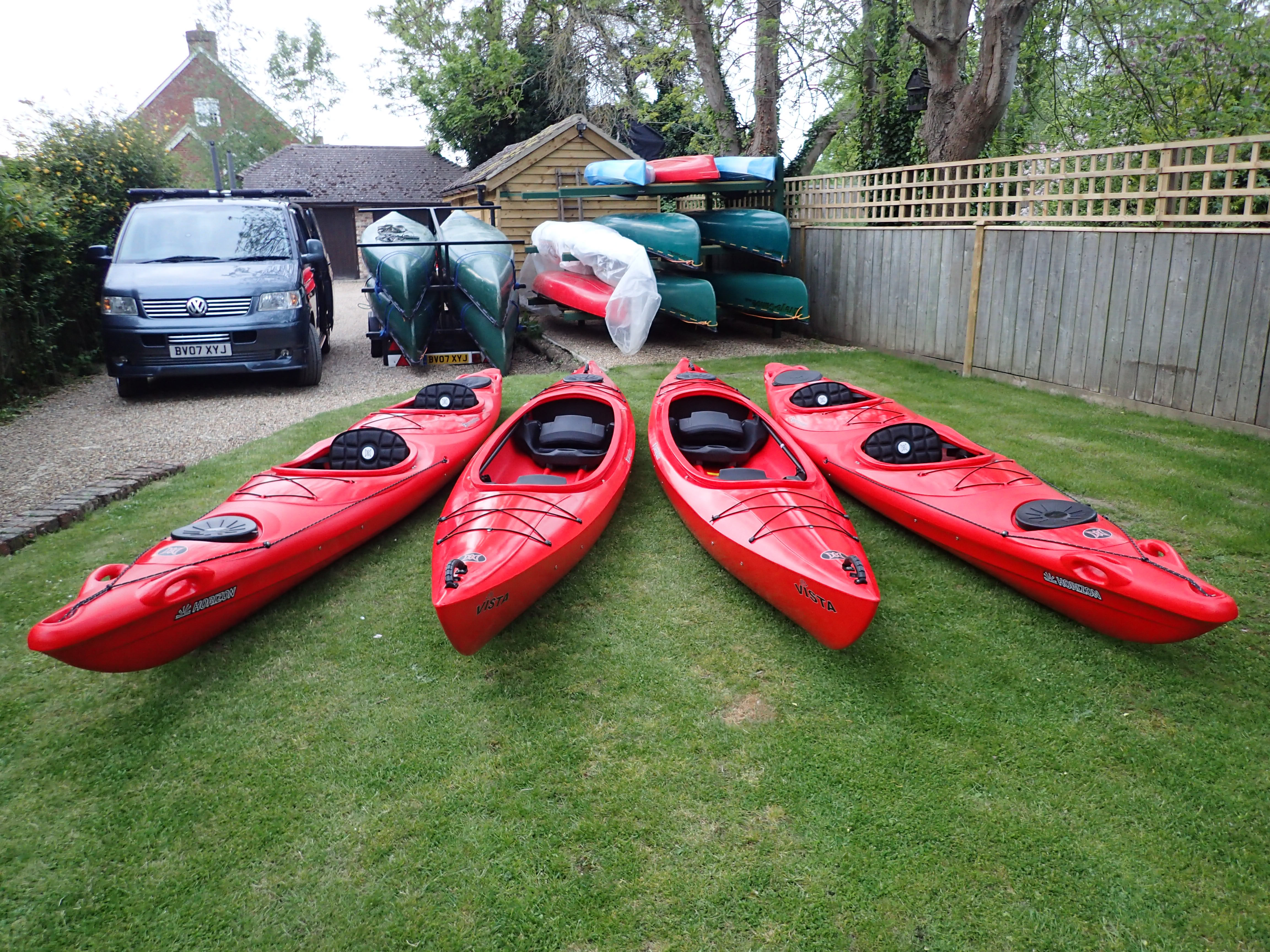 Equipment Supplied
Kayak
Paddles
Bouyancy Aids
Spraydeck (optional on request for Ethos kayaks)
Helmets
Dry Bag
Map

Prices include delivery and collection of boats to and from your start and finishing points.

Hire is limited to the River Medway between Tonbridge and Allington Lock (The Medway Canoe Trail) unless otherwise agreed. All canoes are licensed for use on the river.

Please use our contact form if you require further information.

Click here for full terms and conditions