Our Gift Certificates make a great gift idea to give to someone special.

You can choose how much you want the voucher to be for and it can then be redeemed against any of the services we provide.

Some typical examples of what we offer are:
Guided Canoe/Kayak trip for 2 people - £75
1 Days Canoe Hire for 2 people - £50
Individual 1:1 Coaching - £100 per day

Certificates are valid for 1 year from date of issue so there's no rush to use them.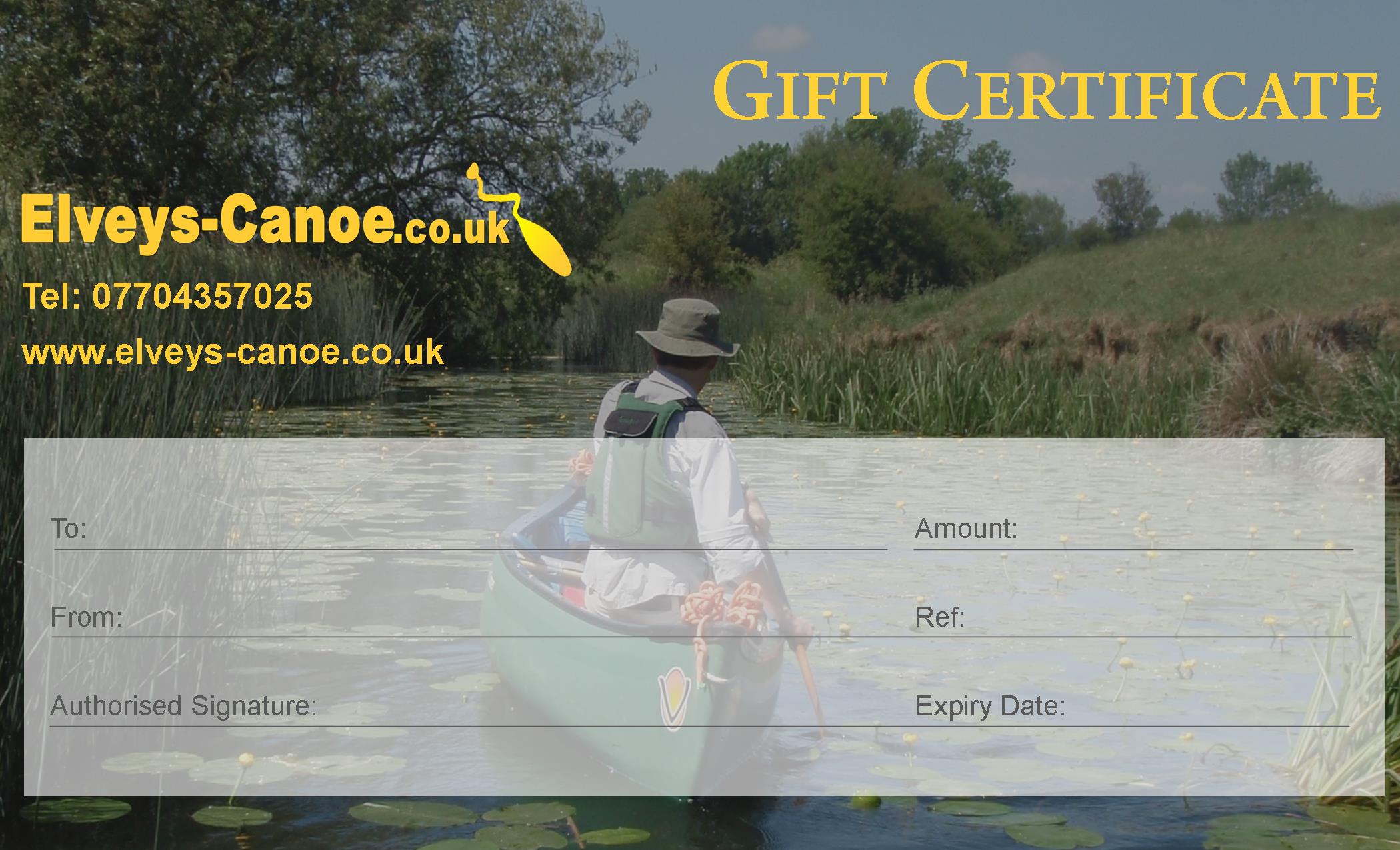 When you purchase a Gift Certificate it will be posted to you or the person you are purchasing form along with instructions for how to redeem the voucher.

If you would like to purchase a certificate you can call, email or use the website contact form.