The BCU Three Star award is an intermediate award. The course will provide you with training to help you become competent at paddling your canoe on open water in conditions up to Force 2-3 and ungraded rivers with a discernable green flow. This is a 2 day course.

2 Day course. Cost £100 based on minimum booking of four people

Run as a 2 day course covering a range of key skills that will help you take your open canoeing to a new level and will provide a foundation that will stand you in good stead for whatever adventures lie ahead.
During the 2 days we'll cover the following areas:
Efficient forward paddling – Acceleration, Cruising and Knifed Strokes
Efficient reverse paddling – Acceleration and Control
Turning on the move
Sideways – static and on the move
Support – static and on the move
Beyond the Paddle - Sailing, Poling & Ropes
Wind, Current and Trim
Capsize, swim and self rescue
Deep water rescues
Towing and use of towline
Open water journey in Force 3 wind as part of a led group
Theory elements of the award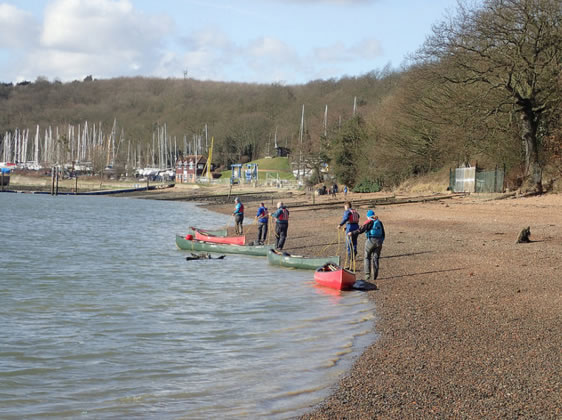 Courses usually take place on the River Medway between Tonbridge and Allington and Leybourne Lakes. We also use the River Stour at Canterbury if tides allow.

If you do not have your own equipment we can supply this at a small extra charge.

For more details of the 3 Star Toruing Canoe Award check the Syllabus, Training Notes and Assessment Notes using the links below.