This is a 1 day guided river trip on the River Medway. All equipment is supplied including dry containers for your gear. You can choose between tandem canoe or kayak and a qualified BCU leader will accompany the group throughout the trip and provide basic instruction to help you complete the journey and enjoy the day.

Cost £75 (canoe & equipment for 2 people)


This trip starts and finishes at Yalding Canoe Launch (click here for map and directions). The trip includes 11-13km of flat slow moving river which usually takes approximately 5 hours to paddle. A trip of this duration and distance can be physically demanding so please do bear this in mind.


   
We'll paddle upriver to either Oak Lock (5.5km) or East Lock (6.5 km) depending how energetic you are feeling. This includes a quick portage (carry) at each lock. There we'll stop for lunch so make sure you bring plenty of food and drink for the journey.

After lunch we'll paddle back to Yalding with the option of running the canoe chutes for those who want some added excitement. This includes the "mighty" Sluice Weir Canoe Pass, great fun but a reasonable chance of getting wet! Then it's a leisurely paddle back down to Yalding.

Click here for a recommended list of things to bring on our guided trips.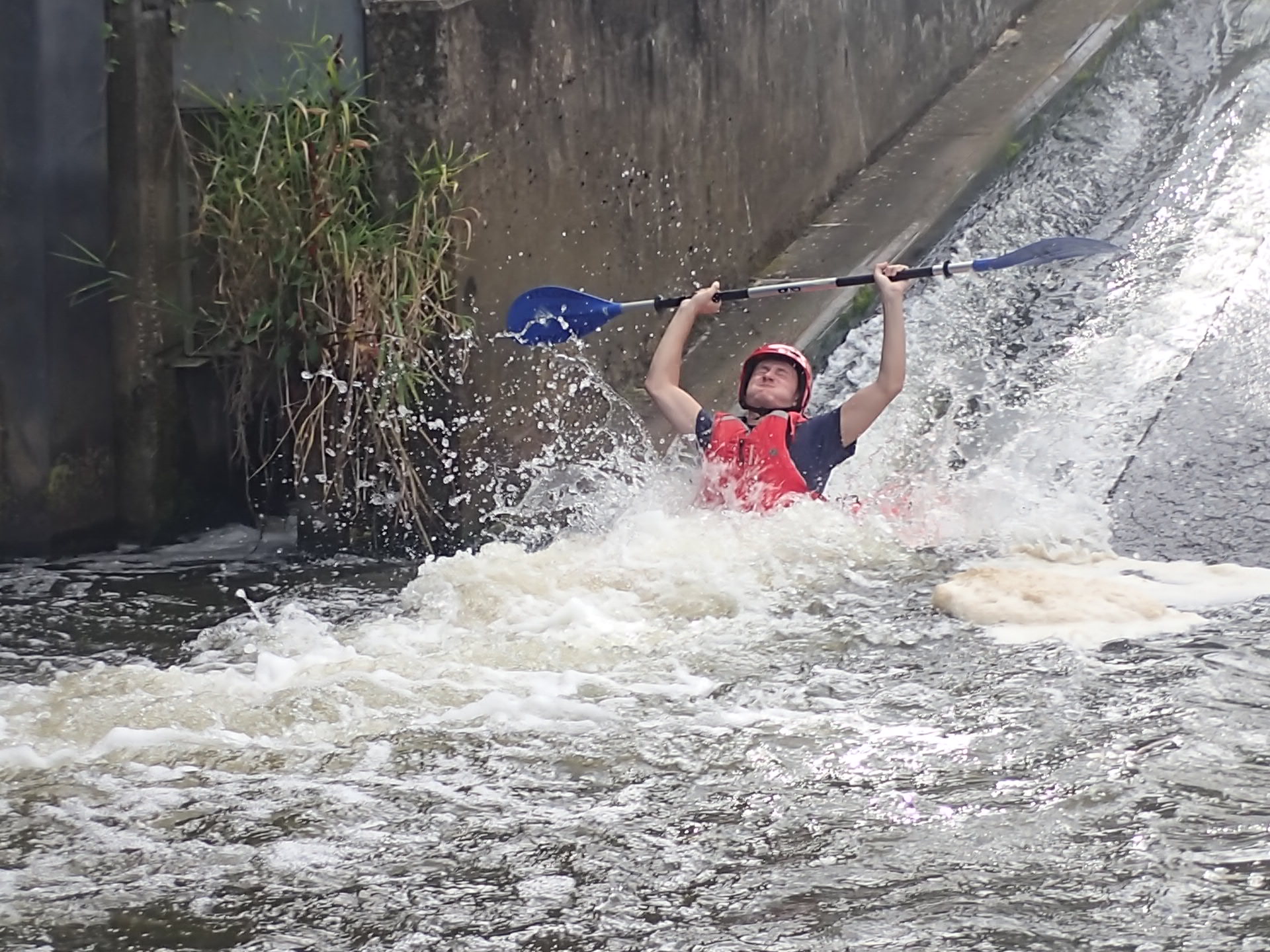 For more information about this stretch of river check out the Medway Canoe Trail website.

We offer guided canoe and kayak trip for groups of 10 or more people. Please get in touch if you would like to arrange a trip for a group.